Fleas thrive in warm and humid conditions, putting your pets more at risk during the Summer months. However, as the warmer weather arrives, you'll likely see more of the pesky critters from early Spring. Typically found hiding in long grass and on wildlife, your dog's cosy coat is the perfect new home.
It's no secret that we're devoted to preventing fleas the natural way. We don't believe that toxins are the answer to any animal's flea problems. Although chemical-based flea products will kill fleas, they come with risks to pet health. Some of the potential side effects of using over the counter flea treatments are vomiting, itchy skin, hair loss, diarrhoea, tiredness, unsettled behaviour and even seizures.
To keep our beloved dogs safe, we've worked hard to create all-natural products. To help you understand what to use and when this flea season, we've explored our best-selling products and how they work.
How to Repel Fleas on Dogs Naturally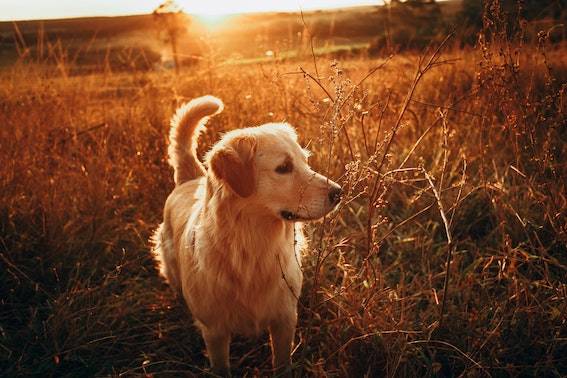 Fleas aren't just itchy; they can cause skin conditions, like dermatitis, and anaemia if not removed quickly. The best way to keep your dogs healthy is to repel fleas before they land. While cleansing the skin will remove fleas and soothe any nasty bites. Here are our favourites to repel fleas naturally:
Our natural flea and tick shampoo is a great way to keep fleas at bay while keeping your dog clean and fresh.
Use every couple of weeks to prevent pesky fleas, ticks and other biting pests. If prevention is too late for your pup, our gentle formula will cleanse the skin and wash away stubborn fleas. The specialist blend of essential oils instantly soothes any bites to reduce scratching. Meanwhile, the calming lavender and chamomile scent will keep your dog or puppy calm throughout bath-time. It's less flea bath, more relaxing pamper.
Our flea and tick spray is a quick and easy solution to fleas and ticks. The natural formula is entirely safe to use up to twice a day to repel nasty pests. Just spritz onto your dog's coat before walks for instant protection. This spray works its magic by coating the fur and skin in natural essential oils. Not only does it deter fleas from clinging to your dog's coat, but it's also a brilliant coat conditioner.
How to Get Rid of Fleas in the Home Naturally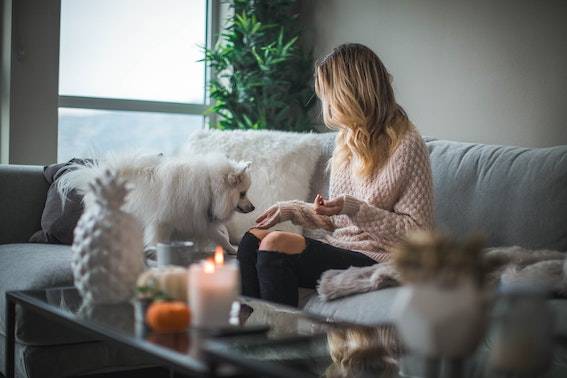 Once fleas have infested your dog, it won't be long before they spread through your home. Whilst protecting your dog should be the first defence against fleas, don't forget to flea-proof your house. A natural household flea deterrent will deter any biting pests from settling into your carpets, bedding or upholstery without harming pets. For a flea-free home, you'll need:
Our household flea spray is the ideal repellent for your home. Some sprays contain chemicals or toxins which can cause itchy skin or harm pets if ingested. Our natural formula is entirely safe to use around pets and children, both indoors and outside the home.
Use our spray once a week to provide long-lasting protection against fleas, ticks and other pesky insects. It's even safe to use on your dog's bedding and blankets to wash away pests.
Pet Carpet Cleaner with Natural Enzymes
Another safe alternative to chemical-based carpet shampoos on the market. Our eco-friendly carpet shampoo washes away stubborn fleas, ticks and other pests. You can use the 100% natural formula as often as needed to cleanse away fleas. But not only that, it'll deep clean your carpets to remove tough stains and destroy foul pet odours. It's a must-have for any puppy or dog owner to keep your carpets and rugs stain-free and smelling fresh.